We have sent all of Dr Wang's patient's an email, however, you may have missed it – so here is our exciting news! Dr Wang and her husband are looking forward to welcoming their second child in September, and we are excited to have another MOG baby! Maggie's parental leave will begin on September 1st, and at this stage, she expects a return in mid-January.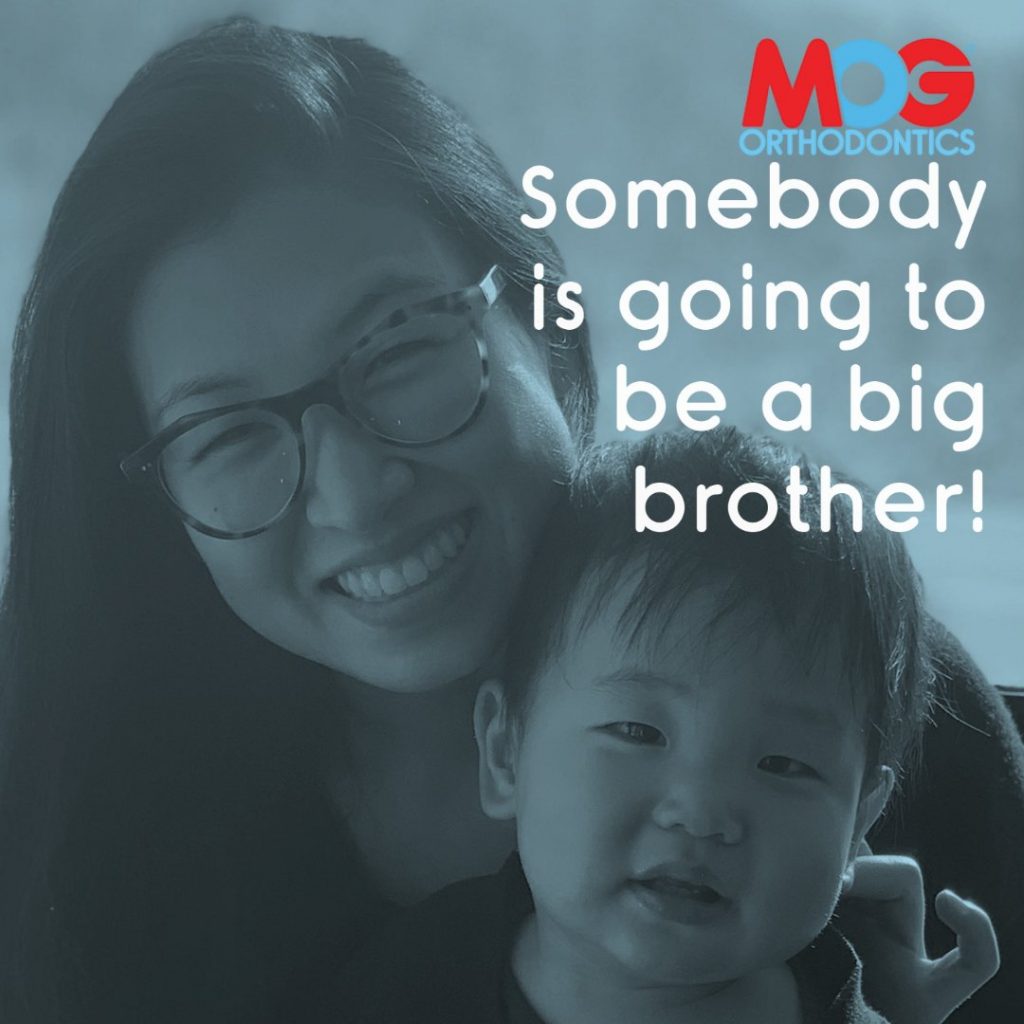 As you know, we take great pride in our performance as a group, and our patient outcomes are of paramount importance. Rest assured our team of specialist orthodontists will continue to monitor your orthodontic journey.
Your point of contact at all locations will remain the same. Our regular staff will be here to answer your queries and help with any concerns you may have.
Please reach out to us by email or at your next appointment if you have any concerns or questions about your treatment during Maggie's parental leave. We are sure you will join us in wishing Maggie and her family all the best for their new arrival!