Do you need a refresher on how to brush with your braces?  Watch the following video as Emily gives you a quick demonstration.
Lost your instruction sheet?  You can download another copy of our handy Brushing with braces guide here…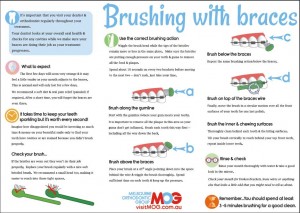 Not sure what foods to eat and avoid during your smile journey?
Click here to download our handy cheat sheet, or ask the team for a fridge magnet next time you visit.  As a general rule – if it is chewy, sweet, sticky or hard – avoid it!  Remember, it's not forever!