You can visit us at 260 Jasper Road, McKinnon
Call us on 9576 7588
Direct email McKinnon@visitMOG.com.au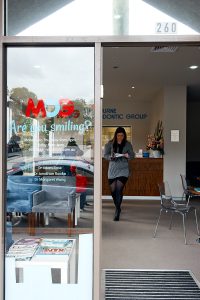 Our welcoming team will love to say hi and take care of your appointment bookings for you.
Located in a group of shops on Jasper Road, near the intersection with McKinnon Road.  We're opposite the McKinnon Hotel.
There is usually plenty of parking on Jasper Road or the surrounding streets.  Do watch out for time limits and Clearways though.
Or maybe you need to send a fax : 9576 8388
Be sure to look out the window and enjoy our lovely garden landscape while you are visiting.