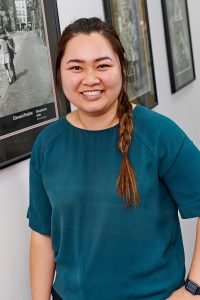 Eva grew up in sunny Brisbane, where she graduated with a Bachelor of Oral Health in 2016. She worked in Brisbane and Toowoomba before moving to Melbourne in 2020, at which time she joined the MOG family. She's found that our Melbourne weather is definitely something to get used to.
Eva is known for her gentle touch and will put you at ease during your appointments.
Outside of work, she enjoys spending time with her friends, whether it be doing Pilates, trying out new food, along with cooking and baking at home.